As we were acting in coordination with a no. of local volunteers who were in touch with us in social media only, the friends I sent from here didn't always reach the spots; some of the local coordinators sent their own vehicles to highway stops like Mugling and Malekhu; so we could not photograph all of the deliveries. But I think these photos will motivate people to keep helping the fellow human beings in unimaginable difficulties; that is the sole purpose of this display, it is not to showcase anyone's work or to aggrandize anybody. More photos will be uploaded as I receive them.
Volunteers from BPKIHS Dharan posing with the first set of deliveries, the tents meant for Dhading. Narayangarh (Tents contributed by Help Nepal Network).
After delivery of the food items to the Bhachchek of Gorkha, by BPKIHS team, before distribution.
Tents being unloaded in Dhading, two of our volunteers are seen on the right side
BPKIHS team ready to leave for Bhachchek in Narayangarh after purchasing all goods for relief
Locals of Jeevanpur, Dhading, pose with our volunteer Bikash after receiving 2.5 tons of foods after starvation of days
Both photos: people from a poor village in Khadgavanjyang of Nuwakot pose for a photo late at night after receiving the food from us.
A man after receiving relief items at Raluka, Nuwakot, thanks to our local coordinator Brabim Karki
Food being unloaded late at night for a beleaugured village Phuyalthok, some kilometers from Ringroad in KTM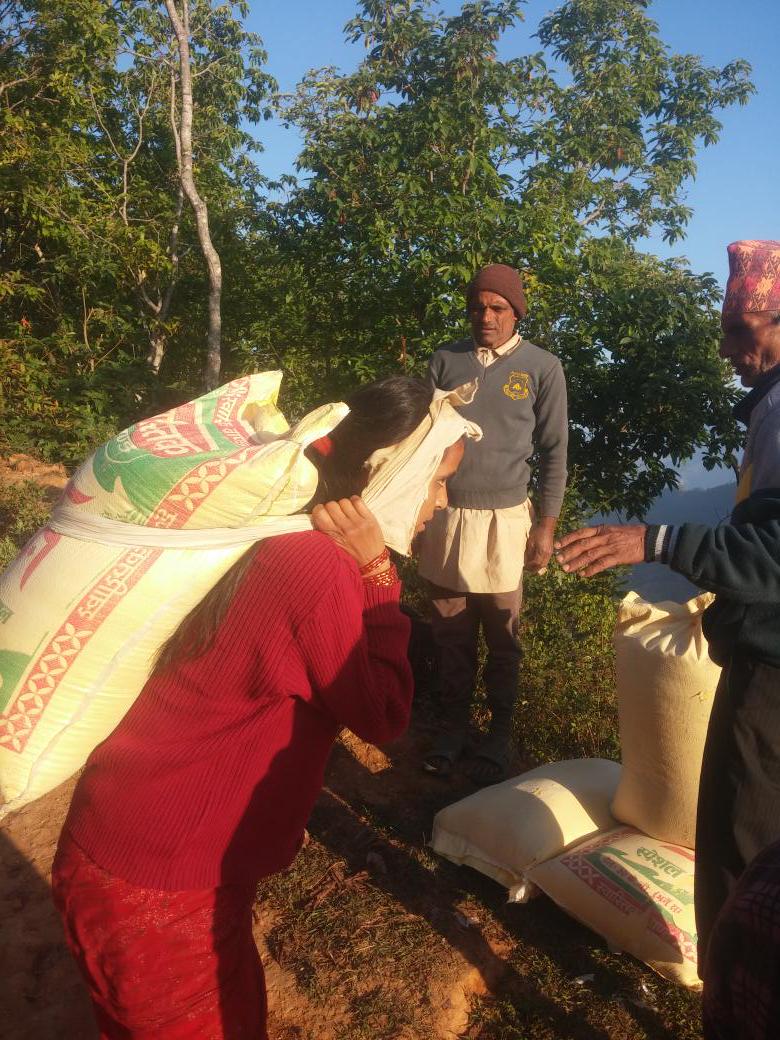 Ready to go: A lady after receiving rice sack from our team in Salyankot, the remotest part of Dhading (Photo: Dev Raj Timilsina)
From Salyankot itself
Our local coordinator Bhim Bdr Waiba (who sent an alarm call via FB which was forwarded to me by Dr. Krishna Joshi in America, for whom the food was purchased in Dhulikhel by our volunteer Anmol Pradhan and finally aid sent to the stranded village the next day) about to distribute food in remote Thangpal Dhap village of Sindhupalchok
Bhim ji sent me this photo to show a sample of what once used to be a house
Latest: the smile after receiving tents after weeks of patience in Pishkar VDC of Sindhupalchok (I got these tents with delivered from Gorakhpur after innumerable hitches)
From Pishkar itself.